Babies are adorable. They are also messy.
For those burby messes, checkout Kansas City's local artist Kathleen Gordon-Ross's shop,
Tiny Stitches
, for some classy, shic cloths. They can be used for other purposes as well. Pull them out if you need a clean changing area or or if your little one gets chilled while out and about. Perfect to wipe a runny nose or clean a spilled drink in a pinch.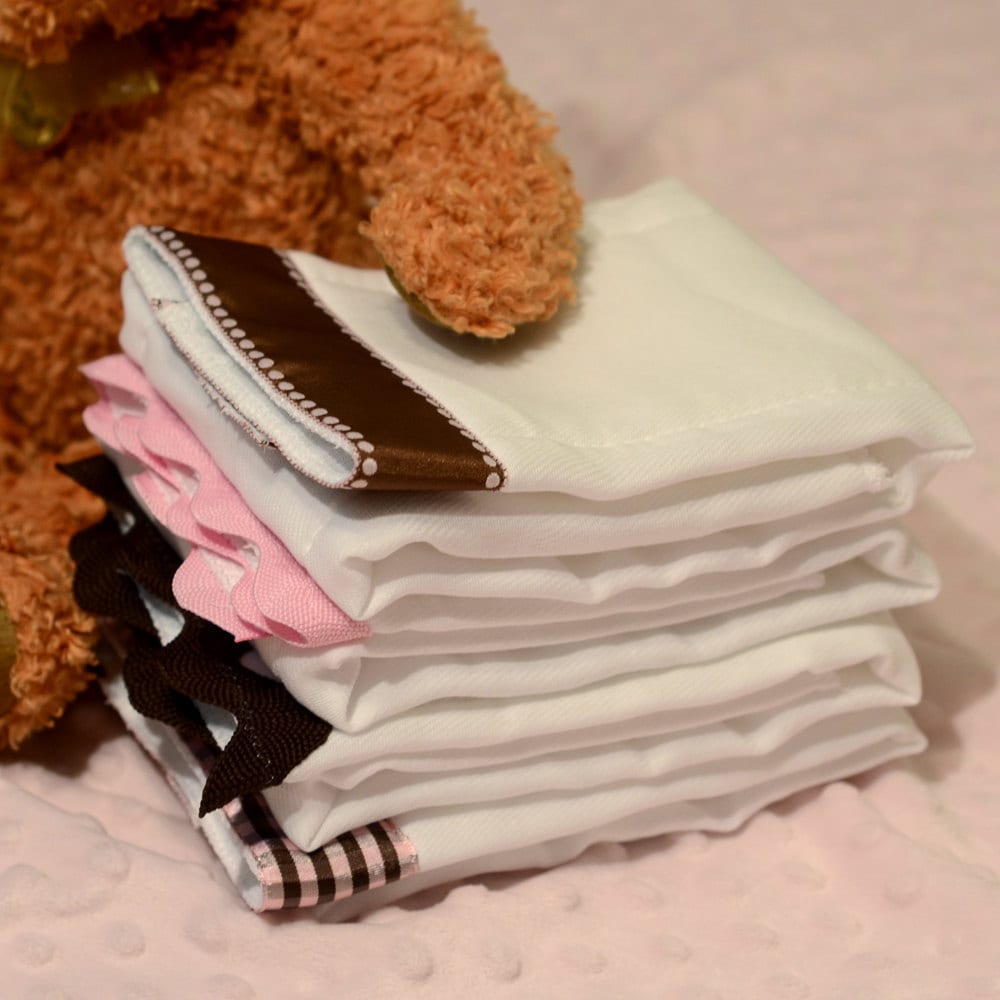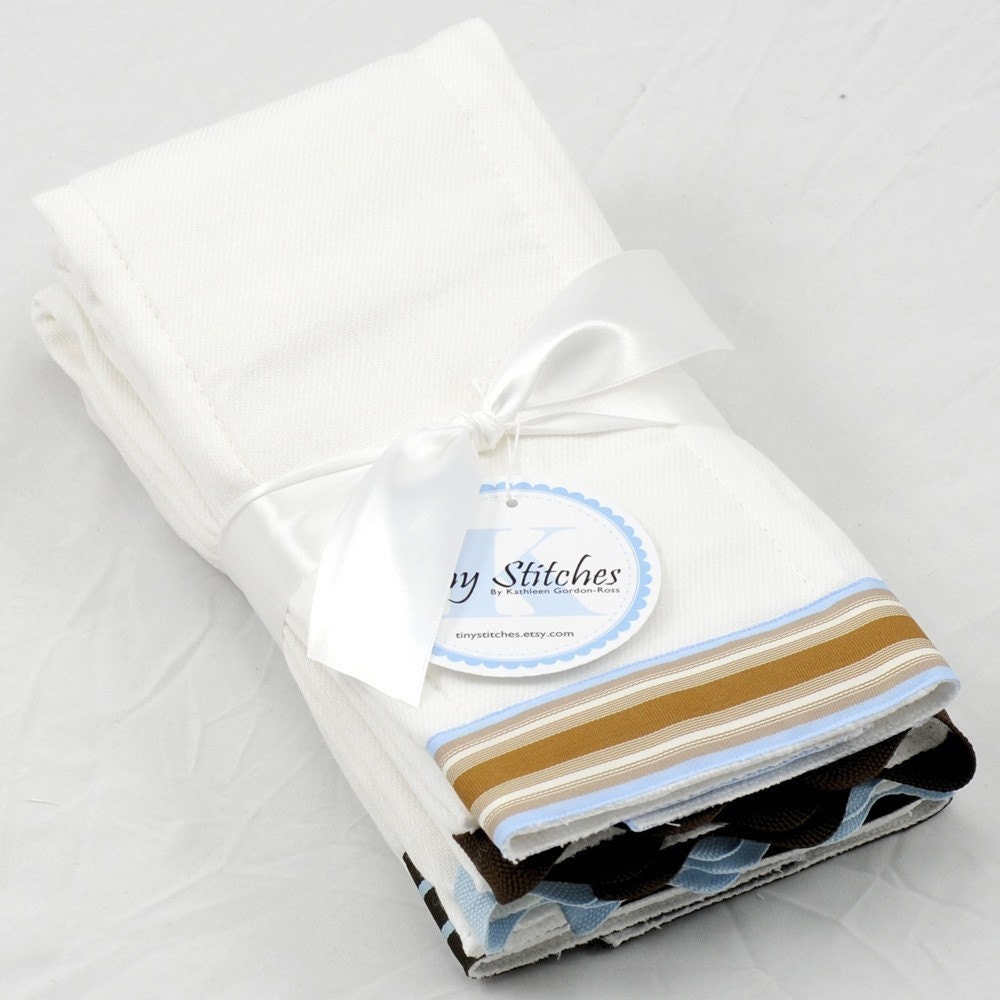 If you don't find a color combination that you like or that goes with your decor, send her
conversation
. She does custom work.